Hi! I'm Rei and this is my blog about polish (duh!) It's got a little bit of everything. Swatches, reviews and my favorite nail products. I hope you love it as much as I love painting my nails, and trying to photograph and write awesome posts.
I've always loved nail polish but I think the real addiction started with these little mini polishes. HA, wow! They sell them at Walmart for less than a dollar and I remember practically dumping it upside down to finish an entire manicure. I was terrible!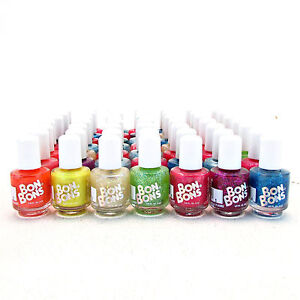 I really started painting my nails in high school and was enjoying it more, and stumbled upon a lot of blogs who had all these amazing nails and designs. Stamping? Striping tape? What even. There was a whole world of indies and salon brands beyond my drugstore polish trips.
The real collection addiction started in 2012 and it's all been a delightful trip down hill from there. It lets my creativity show in a different way but boy, my bank account sure sings a sad song! I love it though. I have met so many amazing people and have learned so much in just a little bit of time.
This blog is all about progress and I really love to share the whole process of my nail journey. Hopefully one day I can get some nail tech school under my belt.
What a long ramble! But hey, hopefully you came for some babble and not just pure pics. (hint: tagline = polish talk & personality)
.... In case anyone was wondering, I am located in California.